Ecodan Hot Water Monobloc Range is Now Available with R32 Refrigerant
Thursday 25th of March 2021
Mitsubishi Electric has launched its latest addition to the already market-leading Ecodan Hot Water Heat Pump Range.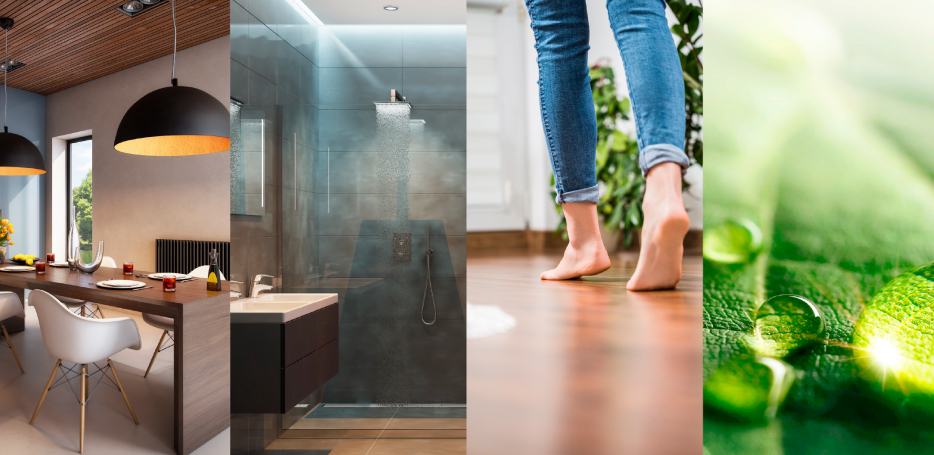 The ultra-quiet Ecodan Monobloc Outdoor Series has been expanded to include models that now utilise R32 refrigerant. As a more environmentally-friendly product with high operational efficiency, R32 has a low global warming potential (GWP) of 675 – less than one-third of the traditional R410A refrigerant.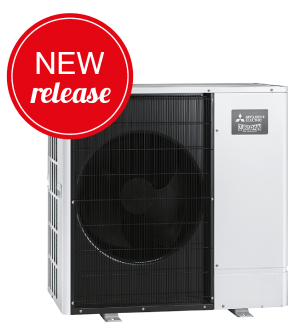 Going forward, it will play a huge role in helping to reduce the environmental impact of compressor-driven appliances. What's more, it's also easier to reuse and recycle as it's a single component refrigerant.
As a result, we'll likely see R32 refrigerant swiftly become the standard for hot water heat pump systems going forward.
The monobloc range will be available from July 2021.
New R32 Ecodan Monobloc Range
R32 model and capacity lineup
PUZ-WM50VHA-BS    5.0kW
PUZ-WM60VAA-BS    6.0kW
PUZ-WM85VAA-BS    8.5kW
PUZ-WM112VAA-BS    11.2kW
PUZ-HWM140VHA-BS    14.0kW Zubadan single phase power
PUZ-HWM140YHA-BS    14.0kW Zubadan three phase power
Quiet outdoor operation
With higher density housing becoming more common in New Zealand, the quiet outdoor operation is essential if you want to keep your neighbours happy. Designed specifically for residential applications, the new Ecodan outdoor units are extremely quiet - as low as 45dBA!*

Specific design features enable the quiet outdoor operation to be maintained at all times. This ultra-quiet operation means homeowners can now choose the most convenient location for their Ecodan without disturbing their neighbours.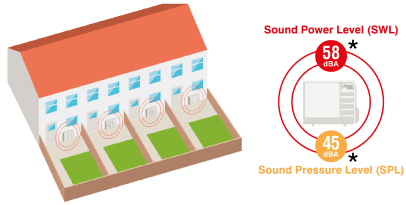 Mitsubishi Electric has always been at the forefront of improving technology, including sound levels, to meet the ever-changing requirements of consumers. So it should come as no surprise that with the urban landscape rapidly changing to more high-density housing, Mitsubishi Electric has specifically tackled outdoor sound levels across the R32 Ecodan Range.
*PUZ-WM60/85VHA-BS
New next-generation Ecodan Hydrobox and Packaged Cylinders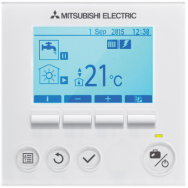 Pre-plumbed and wired for faster installation
Energy monitoring as standard
Quiet outdoor operation
Scale trap technology
Simple graphical control
Optional 2-Zone Space Heating Control
Compatible with home automation
As part of the Ecodan outdoor range expansion, a new D-Generation of hydrobox and packaged cylinders has been released to specifically match the R32 outdoor units.
New packaged cylinders compatible with R32 range

Ecodan provides continuous hot water via a dedicated "all-in-one" Ecodan Hot Water Storage System. These D-Generation storage systems are specifically designed to integrate with the R32 Ecodan outdoor range.
In addition to a 200L capacity, a smaller 170L*3 and a larger 300L packaged cylinder have been added as part of the D-Generation lineup.
The cylinders are completely pre-plumbed and wired for ease of installation.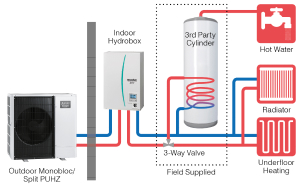 New hydrobox models compatible with R32 range
A highly adaptable solution for retrofit and new builds. For systems where a 3rd party cylinder with a heat exchanger coil is required, this can be easily catered for by the addition of a 3-way diverter valve to the system and connecting it to the FTC5 Controller.
Key improvements to the D-Generation
While identical in look and footprint compared to the previous generation, the D-Generation now features:
A new generation of pumps
Additional tank temperature sensor for quicker heat up times
A new improved 3-way valve for the packaged cylinder
A new air purge point for the hydrobox
Installation improvements have been made to the pipe position and longer adjuster bolts are at the base of the cylinder.
Hot water heat pumps are better for the environment
Did you know traditional electric hot water heaters produce up to three times the amount of greenhouse gas compared to a low emission alternative such as a hot water heat pump?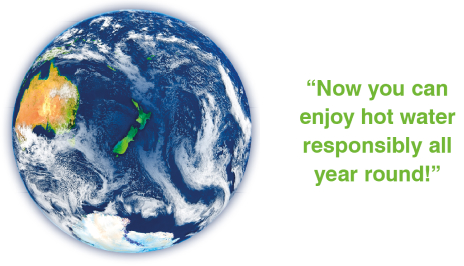 Instant gas hot water systems contribute to even greater greenhouse gas emissions. By producing a staggering seven times more emissions compared to hot water heat pump technology.*1, this makes water heating one of the largest single sources of greenhouse gas emissions from the average Kiwi home. This is evident to such an extent that EECA (Energy Efficiency & Conservation Authority) has identified heat pumps as playing a key role in significantly reducing costs and greenhouse emissions from energy use.
An estimated 67% of New Zealand homes use a traditional electric hot water system*2. Substituting existing, less efficient technologies with their more efficient counterparts, such as a hot water heat pump, can contribute to a significant reduction in overall greenhouse emissions.
If you are looking for a super energy-efficient water heating solution that is also kind to the environment, Mitsubishi Electric Ecodan Hot Water Heat Pumps are the natural solution.
*1 Based on electrical and gas emission factor for New Zealand.
*2 Based on E3 Policy Framework data for New Zealand.
*3 170L models are indent-ordered only from the supplier.
For more information about the new R32 Ecodan Hot Water Heat Pump Range, please contact your local sales office.
New large capacity AS90 High Wall Heat Pump – ideal for larger open-plan workspaces
Wednesday 24th of March 2021
We are pleased to announce the launch of the new R32 AS90 Large Capacity High Wall Heat Pump. Combining powerful performance in an elegant and compact case, this latest addition to our light commercial high wall lineup is perfect for applications such as schools, halls, and open-plan shared spaces.
Boasting a capacity of 9.0kW in cooling (10.3kW in heating), this model features next-generation R32 high-efficiency compressor technology developed and engineered to use less power than ever before. The Wide and Long Airflow Mode, in addition to Powerful Mode, ensures far-reaching coverage making the AS90 ideal for larger, open working spaces.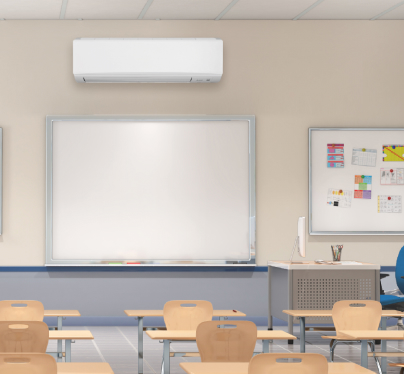 AS90 High Wall Key Features
Next Generation R32 Inverter Technology

Superior energy efficiency is achieved by incorporating a high-density heat exchanger, an advanced high-efficiency fan motor and a next-generation compressor using the latest super-efficient and more environmentally-friendly R32 refrigerant.
Wide and Long Airflow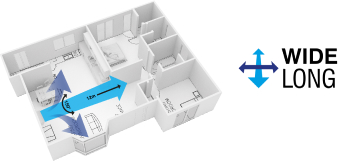 This mode enables airflow direction to be adjusted from left to right, great for open plan environments – ensuring every corner of the room is just as you like it.
The Long Airflow Mode extends airflow by up to 12m to reach even the furthest point of an open plan or larger living space. These modes are simply activated at the touch of a button on your remote controller.
Two-Stage Advanced Filtration for Cleaner, Healthier Air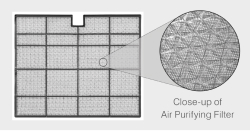 The washable air cleaning filter traps harmful particles such as dust, pollen and other airborne contaminants that can cause allergic reactions. Furthermore, the filter itself is infused with an artificial Enzyme Catalyst that helps break down harmful microbes such as bacteria, mould and dust mites.
Powerful Mode

The one-touch Powerful Mode automatically adjusts the fan speed and temperature, guaranteeing full power operation within 15 minutes for faster heating or cooling. After 15 minutes the unit automatically returns to its previous operation settings.
Econo-Cool Function
This intelligent temperature control feature adjusts the airflow distributed in the room depending on the air outlet temperature. Temperature settings can be raised by 2°C without any loss of in-room comfort. That's equal to a gain of up to 20% in energy efficiency.
i-Save Mode
This mode saves your temperature and fan speed combinations, including a set-back temperature of 10°C in Heating Mode, when the room is unoccupied. When the room is later reoccupied, the system will then use less energy to reach its desired temperature.
Night Mode
Night Mode will automatically dim the operation indicator light, disabling any beeping from the indoor unit. Furthermore, the outdoor operating noise level is reduced by 3dBA ensuring quiet nights for both you and your neighbours.
Blue Fin Coating
Built to withstand the elements, the heat exchanger of the outdoor unit has been treated with a Blue Fin Anti-corrosion Treatment, slowing the corrosion process caused by salt and sulphur in the air especially in coastal and high sulphur areas.
7-Day Programmable Controller
You can easily and quickly program up to four time and temperature settings for each day of the week. The 7-Day Programmable Controller is the perfect way to maximise energy efficiency without compromising on comfort.
Optional Wi-Fi Control

Never return to a cold room again. With Optional Wi-Fi Control you can pre-heat or cool a room no matter where you are. Running late, arriving early, or even when you're in a different country, with Wi-Fi Control you'll always arrive to total comfort. Wi-Fi Control is Amazon Alexa and Google Home enabled* so you can take your comfort to the next level and enjoy hands-free heat pump control.
*For voice control you will need a smart speaker/display/assistant/phone compatible with Amazon Alexa or Google Assistant.

EER = Energy Efficiency Ratio
COP = Coefficient of Performance
AEER = Annual Energy Efficiency Ratio
ACOP = Annual Coefficient of Performance
SPL = Sound Pressure Level
PWL = Sound Power Level
Q - SHi = Quiet–Low–Medium–High–Super High
Rating Conditions (AS / NZS 3823).
Cooling: Indoor: 27°C DB, 19°C WB. Outdoor: 35°C DB
Heating: Indoor: 20°C DB Outdoor: 7°C DB, 6°C WB.
*1 Indoor Sound Levels rated at lowest fan speed
*2 SPL/PWL measured under rated operating frequency
*3 Maximum length is inclusive of height differential i.e. (30/15) means the pipe can be 15m high and 15m across for a total length of 30m.
† Star Rating is based on Seasonal Energy Efficiency Rating Standard for New Zealand - cold zone (GEMS2019)
For more information about the new AS90 High Wall Heat Pump, contact your Air Conditioning Territory Manager.
Mitsubishi Electric Celebrates Centennial with a Revised Vision for the Future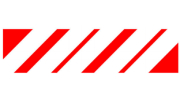 Monday 22nd of March 2021
This year, Mitsubishi Electric proudly celebrates a milestone of supplying consumers with their technological needs for 100 years. This celebration not only marks a long history of technological advancements in electrical and electronic equipment but also marks a new way forward with the release of the Group's new corporate philosophy system setting the company up for success through the next 100 years.
Mitsubishi Electric was established in 1921 as a spinoff of the Mitsubishi Shipbuilding Company's electric factory. For the past 100 years, the Mitsubishi Electric Group has contributed to a vibrant and sustainable society across the world by providing a wide range of reliable, high-quality products and services infused with high technology and creativity in fields ranging from homes to outer space.
It is with much anticipation that the release of the Group's new corporate philosophy system, 'Changes for the Better', will better align with their ideologies moving forward. The revised purpose will update the Group's reason for existence as well as their core values and attitude that all employees already embrace and cherish in serving their customers and society as a whole.
Changes for the Better
'Changes for the Better', represents Mitsubishi Electric Group's attitude to "always strive to achieve something better," as the Group continues to change and grow.
The team at Mitsubishi Electric share a strong will and passion to continuously aim for change, reinforcing our commitment to creating "an even better tomorrow."
With this mindset and way of being at the forefront, the revised organisational purpose was born:
"We, the Mitsubishi Electric Group will contribute to the realisation of a vibrant and sustainable society through continuous technological innovation and ceaseless creativity."
Values to Guide the Revised Purpose
In order to successfully achieve the new company purpose, a strong set of values needed to be established. Mitsubishi Electric Group is excited to announce the following seven values that the team will live by to successfully achieve continuous technological innovation and ceaseless creativity into the next 100 years:
Trust
We develop relationships based on strong mutual trust with all stakeholders including society, customers, shareholders, suppliers, and employees working together.
Quality
We ensure the satisfaction of society and customers by providing products and services of the best quality.
Technology
We provide society with new value by enhancing technology and onsite capabilities.
Ethics and Compliance
We act with high ethical standards and comply with laws and social norms.
Humanity
We prioritise health and safety, promote diversity, and respect personalities and human rights.
Environment
We strive to protect and improve the global environment, doing so in harmony with nature.
Society
We contribute to the development of a better society as a corporate citizen.
Mitsubishi Electric's Centennial Logo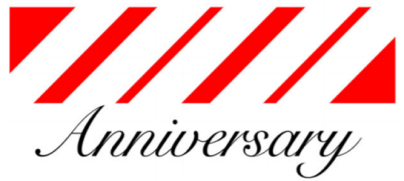 To round out this centennial celebration, Mitsubishi Electric has also launched a brand-new logo that expresses the idea of transformation over the next 100 years.
At a glance, the logo appears to be a simple pattern of slanted red and white lines, but by adjusting one's gaze the number "100" can be seen, even when the logo is turned upside down. By encouraging people to look at things from different perspectives, the logo expresses the Mitsubishi Electric Group's strong will to create new value and transform itself over the next 100 years, aiming to provide integrated solutions to address diversifying social challenges uniting all the capabilities inside and outside of the Group.
Moving Forward into the Next 100 Years
Mitsubishi Electric, which is profoundly grateful to many stakeholders who have supported the Group over the decades, including employees as well as customers and business partners, is determined to become a group company that responds to the demands of the new.
Based on the new corporate philosophy system, the Group aims to contribute to the realisation of a vibrant and sustainable society by addressing diversifying social challenges through continuous innovation over the next 100 years.
What's the secret behind the Lossnay VL-220 Whole Home Energy Recovery Ventilation System?
Monday 22nd of February 2021
Lossnay, which originates from the Japanese word "Loss-Nai" meaning "no loss", is an advanced fresh air heat recovery ventilation system from Mitsubishi Electric. Lossnay captures and filters fresh outdoor air (as opposed to attic air) to replace indoor stale air. As a result, an all-round healthier, drier and warmer home is created.

Unlike other more basic positive pressure ventilation systems, Lossnay uses balanced pressure to effectively move air into the room at the same rate as the outgoing stale air. Furthermore, super-efficient heat recovery is possible thanks to the patented Diamond Core Heat Exchanger that is at the heart of the VL-220 system.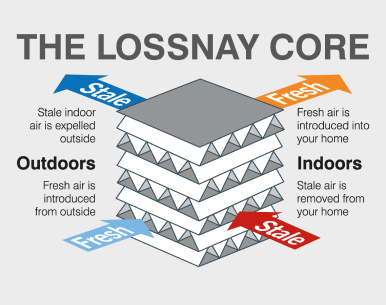 Achieve maximum heat recovery from outgoing stale air and from high moisture areas
The patented highly efficient Diamond Core in the VL-220 is designed to maximise heat recovery from the stale outgoing air with temperature exchange efficiency of up to 86%.
This recovered energy is then used to pre-warm or pre-cool the incoming filtered fresh air. This means that your existing heating system is not required to work as hard to bring a room up to the desired temperature, saving energy costs.
In addition, the VL-220 Diamond Core is designed with a unique and specially treated non-permeable resin membrane which allows the system to also effectively extract air from high humidity areas such as bathrooms, toilets and kitchens. As these rooms tend to be higher in temperature, the ability to recover more heat is enhanced to maximise overall efficiencies.
Comfort and healthy home living
With Lossnay's advanced patented technology, your house is ventilated with fresher, filtered and cleaner pre-warmed (or cooled) air at the same time. By drawing in fresh outdoor air, indoor air quality levels are improved as high levels of CO2, odours and other pollutants are removed from your home.
This filtered fresh air improves the air quality to create comfortable, healthy living for occupants all year-round. As such, Lossnay is ideal for allergy and asthma sufferers.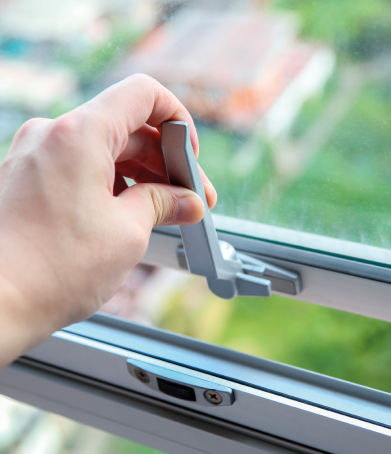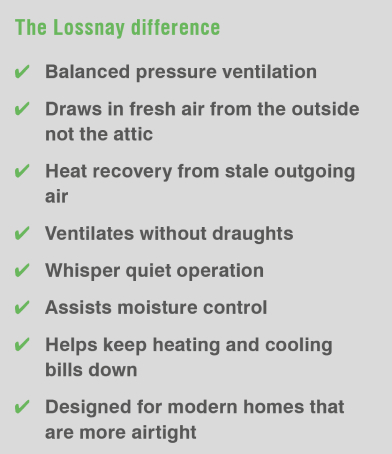 Effective home ventilation is more important than ever
Recently, there has been greater consumer awareness surrounding the importance of indoor air quality. With more airtight homes being built to meet higher insulation standards, the need for adequate ventilation has become a priority for many households.
A quality ventilation system introduces fresh, filtered air which also helps to reduce moisture by directly removing stale air that causes condensation via the Lossnay Core.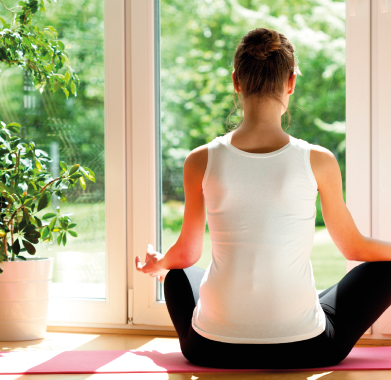 Lossnay's standard washable filters ensure the system works at its best for longer
The Mitsubishi Electric Lossnay VL-220 Whole Home Energy Recovery Ventilation System is supplied with two standard G3 Filters (one supply and one exhaust) that can be washed up to four times.
This not only keeps the unit in optimal working condition but creates a more comfortable environment for the occupants.
For more information, contact your local Mitsubishi Electric dealer here.
Applied Product Controls Interfacing and Connectivity
Friday 12th of February 2021
With an expanding product range and ever-increasing requirements for interconnectivity of building services and smart appliances, an update on a range of the commonly used interface adapter seems timely.
Mitsubishi Electric's range of adapters include high-level interfaces supporting standard commercial building automation protocols such as BACnet and Modbus, through to low-level interfaces providing flexible connectivity options.
For domestic products, there are solutions for Wi-Fi Control and interfaces allowing connection of smart thermostats.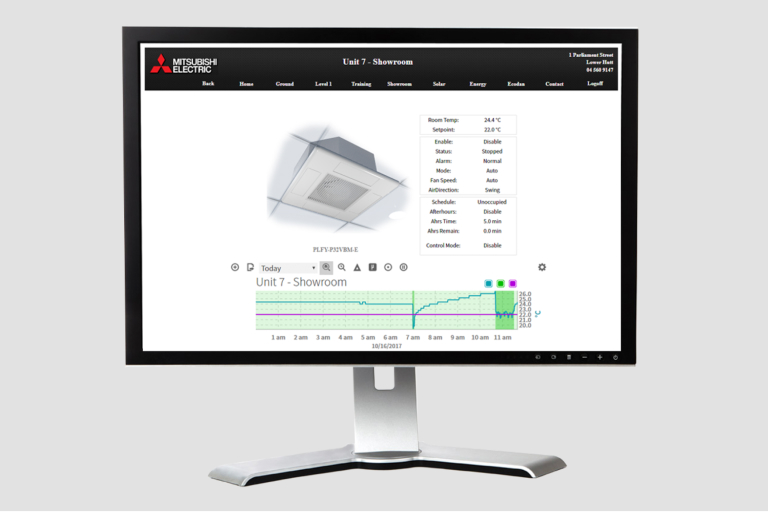 MelcoBEMS Mini for commercial and domestic heating and cooling systems

A high-level, compact and cost-effective interface option
This adapter provides a high-level interface option for a wide range of Mitsubishi Electric products, ranging from heat pump split units right through to our e-Series Chillers and domestic or commercial hot water heat pumps.
These adapters offer a cost efficient, compact alternative which can easily be accommodated across all compatible products.
Integration of standalone units that do not have centralised connectivity to a Mitsubishi Electric Control System
Communication is over an RS-485 network using either BACnet MS/TP or Modbus RTU.
Products such as e-Series Chillers, QAHV and CAHV Commercial Hot Water Heat Pumps can be integrated with Mitsubishi Electric or third party building management systems via Modbus.
Ideal for monitoring and control of IT room cooling systems
The MelcoBEMS Mini is commonly used when P-Series Air Conditioning units are used for IT room cooling applications and no central M-Net controller is provided.
These units can be interfaced to the site BMS via either BACnet or Modbus to allow the BMS to monitor and control the operation of the cooling system.
Compatible with Air-to-Air and Air-to-Water products
Air-to-Air products support Modbus and BACnet.
Air-to-water products and Lossnay support Modbus only.
MAC-334IF-E Interface for M, S and P-Series Heat Pumps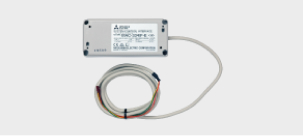 A low-level interface with control and monitoring functionality
This adapter provides a low-level interface; allowing remote start and stop control, heating and cooling changeover and prohibits functionality depending on configuration settings.
Unit run status and fault status outputs are also provided and these require an external 12V DC power supply.
This adapter also provides an interface to connect M, S and P-Series units on to a Mitsubishi Electric M-Net System.
Provides an M-Net interface
The MAC-334IF-E adapter provides the flexibility to interface M, S and P-Series units to a site BMS via BACnet through either an AE-200 or BAC-HD150-E Central Controller.
A wired controller alternative to handheld infrared remote controller
This adapter can also provide a local wired controller connection for domestic M-Series units allowing an alternative to the standard handheld infrared remote controller.
Mitsubishi Electric MAC-568 Wi-Fi Control Interface for M, S and P-Series Heat Pumps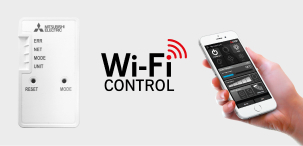 Convenient Wi-Fi remote control and monitoring via web interface or phone app
It allows remote control and monitoring of compatible units through either a web interface or app available for Android and Apple. Functions include time scheduling, group control, operation adjustment and monitoring.
Ideal for schools and residential homes
The MAC-568 Wi-Fi adapter is commonly used in residential and school applications.
Voice control capabilities
Support is provided for Amazon Alexa and Google Assistant providing voice control capabilities.
Built in Wi-Fi available
Built-in Wi-Fi is available with the Black Diamond LN Series, EcoCore AP Series and new EcoCore Designer Series Heat Pumps.
PAC-US444CN-1 Adapter for smart thermostat interfaces

Enables third party control for Mitsubishi Electric Indoor units via a number of terminal inputs
Functionality includes fan speed control, heating and cooling operation.
It is compatible with smart thermostats including Nest®, Ecobee® and Lyric®.
Ideal for smart home applications
The PAC-US444CN-1 thermostat adapter is commonly used in smart home applications.
Demand Response Enabling Device (DRED) Interface
Comes standard with various Mitsubishi Electric products
This interface allows connection of a Demand Response Enabling Device and is included as a standard item on a range of Mitsubishi Electric products.
Provides an interface to implement control in commercial and residential applications
DRED provides a method to implement load reduction during peak network demand or high pricing periods.
Often controlled by an external automation system to limit electricity consumption and avoid peak consumption charges.
DRED can also be enabled by electricity providers and network operators to limit electricity consumption during periods of network constraint.
Climaveneta Chillers and Heat Pumps
A range of adapters are available to interface products with building management systems
Climaveneta Chillers and Heat Pumps support a range of high-level interface adapters including Modbus RTU, BACnet MS/TP, BACnet IP and LonWorks.
These high-level interface adapters are commonly used for interfacing commercial chiller and hot water products with Mitsubishi Electric and third-party Building Management Systems.
Climaveneta Fan Coil Units
Support a range of wall controllers and interface adapters including Modbus RTU
The Modbus adapter is available as an optional extra for a range of units.
Modbus adapter interfaces with commercial and residential automation systems
The Modbus adapters are commonly used for interfacing Fan Coil units with commercial building management systems and residential home automation systems.
For all controls interfacing and connectivity enquiries, please contact us here.
The new Classic MXZ Multi Room outdoor lineup now features more environmentally-friendly R32 refrigerant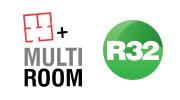 Monday 1st of February 2021
We are pleased to announce our Classic Multi Room Heat Pump Range is now available in a full range of R32 outdoor models. The move to R32 refrigerant signals our commitment to minimising the impact on the environment whilst maximising energy efficiencies.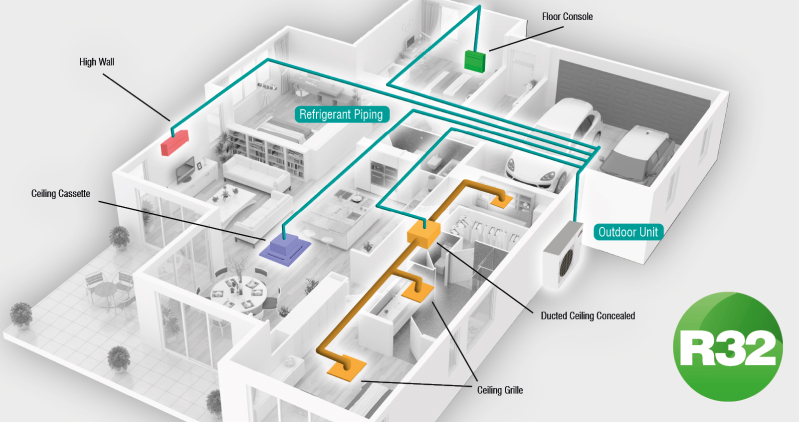 Extended pipe lengths
In addition to incorporating more environmentally-friendly R32 refrigerant, the Classic Multi Series also features extended pipe lengths of up to 25m per indoor unit with no more than 15m in height (additional refrigerant may be required). The total pipe length may extend up to 80m.
Whole home heating or cooling
Over the years, the lounge was the most common place to find a heat pump in the home, but times have changed. Today, as households enjoy the year-round comfort of heating and cooling in their living room, more homeowners are installing heat pumps in other rooms such as bedrooms, home offices and hallways.
The futureproof solution – add indoor units when your family grows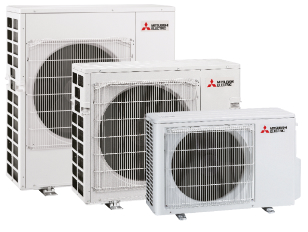 Changes like working from home and welcoming a new addition to the family are all key drivers where heating or cooling just in the lounge is not going to be enough to keep the whole family comfortable all year round.
Thinking ahead and installing a Multi Room System, however, is an investment that you won't regret. The ability to connect one or two indoor units initially and add more later, gives you the flexibility to expand in the future.
One outdoor unit keeps the exterior clutter-free
While a standard heat pump system requires a separate outdoor unit for every indoor unit inside the home, a Multi Room Heat Pump System only requires one outdoor unit. As such it reduces exterior clutter to not only enhance your home's exterior but makes them ideal for areas where space is at a premium. With properties getting smaller and high density living more and more prevalent, having just one outdoor is going to be a real selling point in the future.
Style for each and every room
With a Multi Room Heat Pump System, you have the flexibility to choose the perfect indoor heat pump for each room. Whether it's a small capacity whisper quiet high wall for the bedroom, a compact floor console for the office or a discreet ducted model for the lounge, there is a style and capacity to fit any room – no matter the size or interior aesthetic.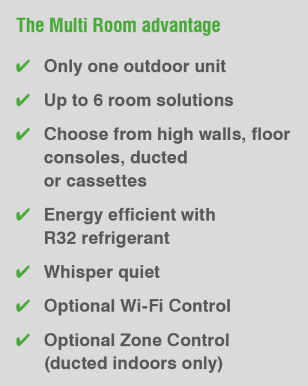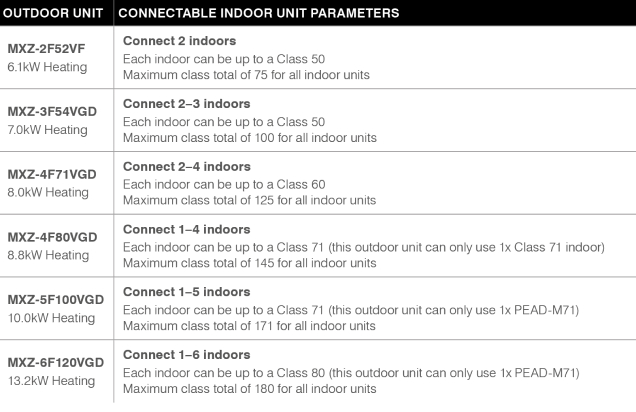 For more information contact your local Mitsubishi Electric Dealer here.
Now you can combine a Multi Room Air Conditioning System with hot water heating!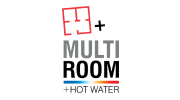 Thursday 21st of January 2021
The next-generation in hot water heating and whole home comfort is here. We are pleased to announce that the Ecodan Range has been expanded to enable seamless integration with a Multi Room Air Conditioning System. This means you can now experience total home comfort including energy efficient cooling in summer and hot water heating all year-round using a single outdoor unit.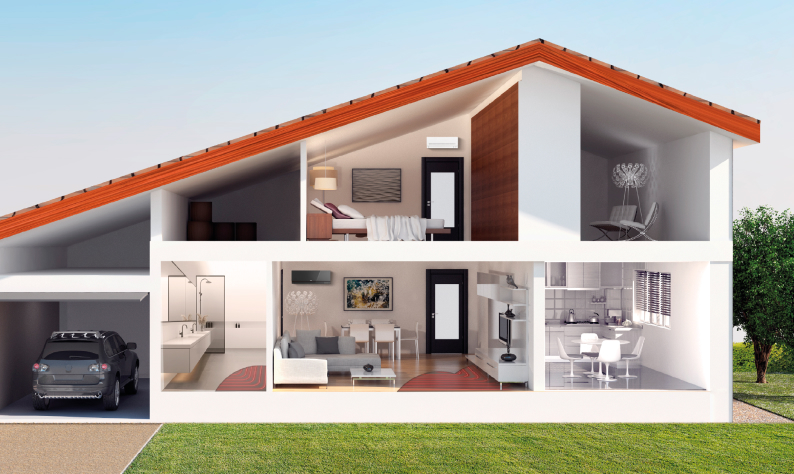 Three outdoor capacities to choose from
The range is available in three sizes including a 14kW, 16kW and 18kW model. This much-anticipated product uses the Twin-Fan PUMY-P outdoor unit with a specially designed branch box. This connects to all our indoor units from our existing Multi Room Range.
Uses only one outdoor unit to minimise external clutter
Because the Ecodan System is able to join to that same branch box, domestic hot water, underfloor heating and radiators or a combination of all can be part of the same Multi Room System.
As a result, outdoor space is maximised as there are no additional big bulky outdoor units to worry about.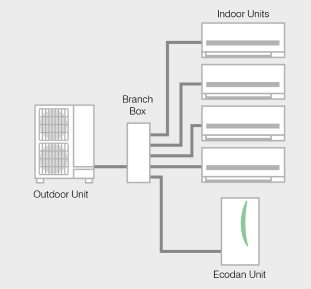 What are the key components?
The outdoor unit
The system uses our existing Twin-Fan PUMY-P outdoor unit.
The branch box
The PUMY-P outdoor unit is connected up with a specially designed branch box, with 5-port and 3-port branch boxes available which can be combined to allow connection of up to eight indoor units. Up to two branch boxes can be connected to the PUMY-P outdoor, enabling a wide range of configurations.
The indoor air conditioning units
Just like a traditional Multi Room System, any indoor unit from the Multi Room Range can be connected to the PUMY-P outdoor. This includes high walls, floor consoles, ceiling mounted and even ducted concealed units. This means the PUMY-P System is able to provide energy efficient air conditioning or heating of multiple rooms.
Furthermore, all units are run in either Heating Mode or Cooling Mode, with individual temperature control for each room.
The Ecodan Hot Water System
Either an Ecodan Hydrobox or Ecodan Packaged Water Cylinder System can be connected to the branch box. Designed with flexibility in mind, the system allows for various combinations to suit different applications including adding underfloor heating and radiators.

The illustration to the right shows a combined Mitsubishi Electric Multi Room with Hot Water System that features underfloor heating in the winter season and air-to-air cooling for the summer, whilst producing domestic hot water all year round.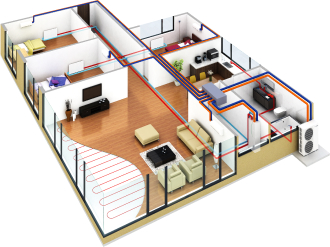 How does it cool in summer and provide hot water?
To ensure the whole system is working as efficiently as possible, hot water demand is always prioritised. This means when the air conditioning indoor units are turned on in cooling and there is a hot water demand, hot water supply will override the cooling function of the air conditioners.
Prioritising hot water will continue until set temperature is reached. To mitigate this, it is important to set the time scheduler accordingly so water heating happens when cooling is not required at the same time.
For example, you can simply set the heat up time for when you are out at work or early hours of morning via the remote controller which can be located anywhere in the home.
Summer 2-in1 operation
In summer, air-to-air (ATA) cooling and domestic hot water (DHW) are utilised. Keep your room comfortable with ATA cooling during high temperature daytime. Heat pump operates to heat up water stored in DHW cylinder when ATA is not operated. The hot water can be utilised for shower and washing dishes during daytime.

The evolution in total home comfort is here
The ability to now combine a Multi Room Air Conditioning System with hot water heating is the ultimate in year-round, total whole home comfort.
For more information contact your local Mitsubishi Electric Dealer which can be found here.
The new R32 RapidHeat KW Floor Console Range expands to include an additional 4.2kW capacity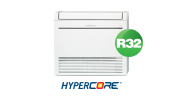 Thursday 21st of January 2021
With the increase in ETS Levies and the drive to move towards more sustainable refrigerants that have a lower global warming potential, we are pleased to announce the release of the new R32 RapidHeat KW Floor Console Series.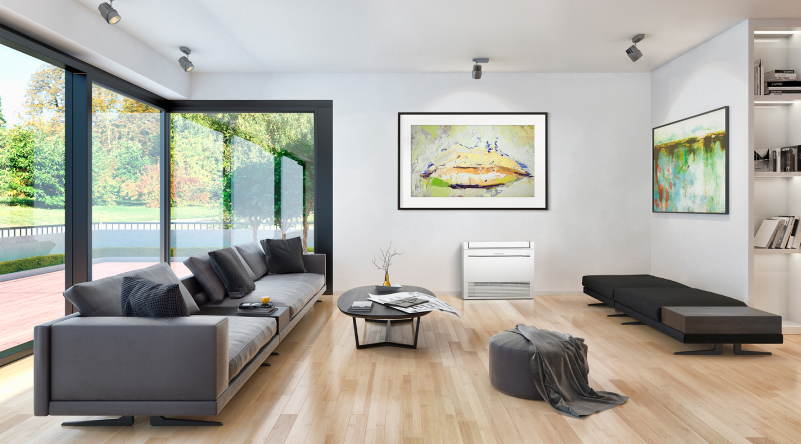 In addition to utilising more environmentally-friendly and efficient R32 refrigerant, the range now also includes a new 4.2kW capacity model.
Furthermore, in the pursuit of world-leading quietness, our engineers have also managed to reduce the decibel rating to just 18dBA*. This makes New Zealand's quietest floor console even quieter!
New RapidHeat KW Floor Console
EcoCore Technology increases efficiency with lower global warming potential. Superior energy efficiency is achieved by incorporating a large, high-density heat exchanger, an advanced high-efficiency fan motor and a next-generation compressor using the latest in super-efficient R32 refrigerant.
Safe R32 refrigerant leak detection sensor for peace of mind
As a safety feature, the MFZ-KW Floor Consoles are equipped with a refrigerant leak detection sensor contained within the indoor unit. In the unlikely event of a refrigerant leak fault, the unit will cease operation and continue to operate the indoor fan to avoid refrigerant pooling.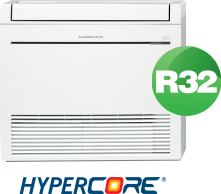 New Zealand's quietest floor console is now even quieter
Now starting from a whisper-quiet 18dBA* the new RapidHeat KW Series is ideal for lounges and bedrooms where quiet comfort is valued most.
Blue Fin Coating prevents deterioration of the outdoor unit's key components
The heat exchanger of the outdoor unit has been treated with Blue Fin Anti-Corrosion Treatment, slowing the corrosion process caused by salt and sulphur in the air especially in coastal and high sulphur areas.

For more information click here or contact your local Mitsubishi Electric Dealer which can be found here.
Reflect your style with the new EcoCore Designer Series High Wall Heat Pump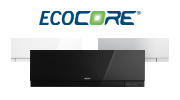 Friday 18th of December 2020
Launched in 2013, the Designer Series was a revolution in heat pump design. By introducing three colour choices to New Zealand consumers, homeowners could finally make a real style statement with their heating and cooling appliance.
The slimline Designer Series was a testament that a high wall heat pump no longer needed to be an ugly big bulky white box on the wall. As a result, it quickly became a favourite for those that valued both good design and function.
So can a design icon get even better? The answer is yes! The new EcoCore Designer Series now utilises more environmentally-friendly and energy efficient R32 refrigerant, the condenser features Blue Fin Coating, and Wi-Fi Control is now built-in for true convenience.
The slimline EcoCore Designer Series is a real achievement in superior performance and looks. For consumers, it's an investment in all-round comfort that will never go out of style.
We see this range as a key driver for growth as New Zealanders continue their love for home improvements.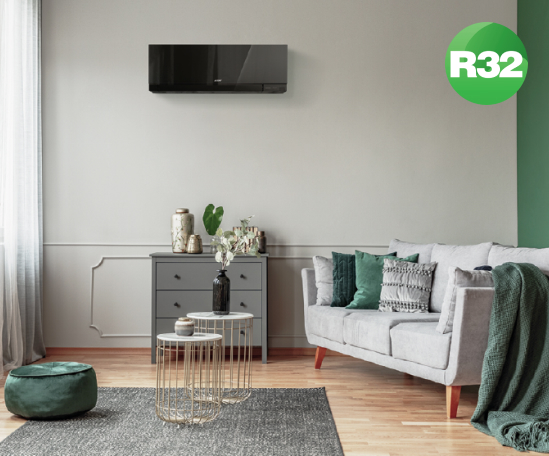 Key EcoCore Designer Series Enhancements
EcoCore Technology offers superior energy efficiency with a lower environmental impact
Energy consumption is reduced as the system incorporates a large, high-density heat exchanger, an advanced high-efficiency fan motor and a next-generation compressor using the latest in super-efficient R32 refrigerant.
Why limit yourself to one colour when you can choose from three?
Available in Rich Black Diamond, Matte Silver or new Pure White, our EcoCore Designer Series Heat Pumps make a style statement in any home.
The Rich Black Diamond and Matte Silver models now come with a black remote, while the Pure White model has a matching white remote.
Come home to perfect comfort with Built-In Wi-Fi Control
We all know what it's like to walk into a house that's become as hot as an oven over the day. The EcoCore Designer Series now features built-in Wi-Fi Control that enables you to manage your air conditioner from anywhere. And, with optional Voice Control, your Mitsubishi Electric Heat Pump can connect up to Amazon Alexa or Google Home Smart Speakers* so you can enjoy hands-free control with the power of your voice.
Blue Fin Coating protects the outdoor unit's key components from corrosion for optimum efficient performance
The heat exchanger of the outdoor unit has been treated with Blue Fin Anti-Corrosion Treatment, slowing the corrosion process caused by salt and sulphur in the air especially in coastal and high sulphur areas.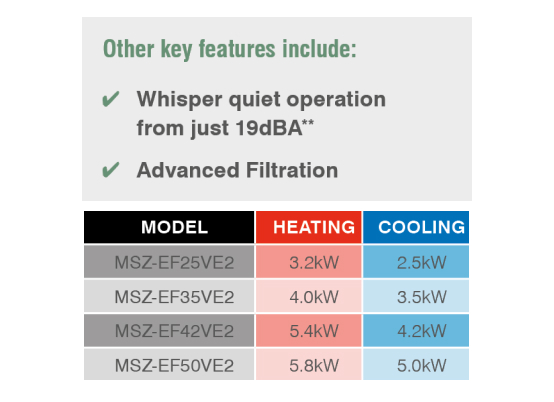 * For Voice Control, a Smart Speaker/Display/Assistant compatible with Amazon Alexa or Google Home is required.
** EF25 indoor sound level on lowest fan setting in Cooling Mode.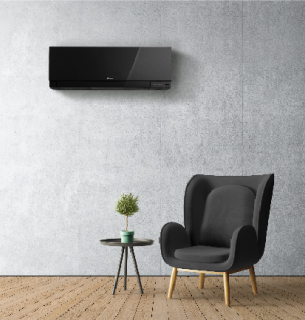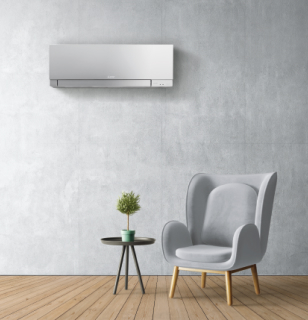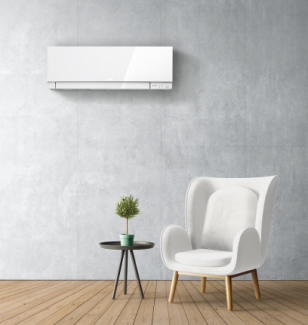 Introducing New Zealand's smallest high wall indoor unit – the EcoCore AP Mini Series High Wall Heat Pump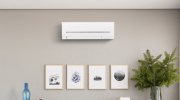 Friday 18th of December 2020
Right in time for another hot and humid summer, we are excited to announce the arrival of New Zealand's most compact high wall indoor unit, the EcoCore AP Mini.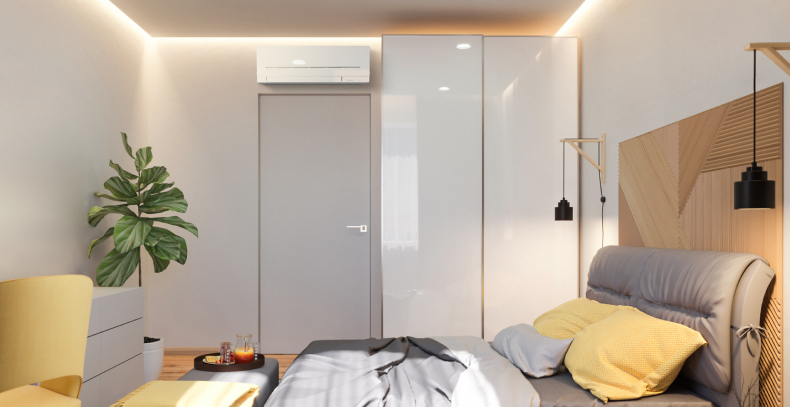 At only 250mm high, 760mm wide and just 178mm deep, the EcoCore AP Mini is specifically designed for areas where space is at a premium, due to a lack of available wall area.
New super compact footprint – ideal for installations above tight doorways
The new AP Mini Series indoor units have a significant 16.4% size reduction in height and a 5% reduction in width when compared to the bigger EcoCore AP Series models.
They provide a real solution for installation above doorways in bedrooms as well as in home offices – where a heat pump previously would not have been able to fit.
Two new capacities available
The AP Mini Range features two models in the line-up to efficiently heat and cool smaller living areas. They replace the AP22 indoor unit.
The 2.0kW model AP20 is available for both single split and multi room connection.
The 1.5kW model AP15 is available for multi room connection only.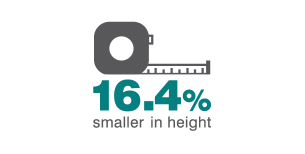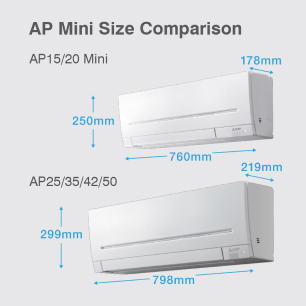 EcoCore Technology uses R32 refrigerant to maximise energy efficient performance with minimised environmental impact
The new EcoCore AP Mini Series continues Mitsubishi Electric's legacy of excellence in superior energy efficiency. This is achieved by incorporating an advanced high-efficiency fan motor and a next-generation compressor using the latest in super-efficient R32 refrigerant.
Blue Fin Coating protects the outdoor unit's key components from corrosion for optimum efficient performance
The heat exchanger of the outdoor unit has been treated with Blue Fin Anti-Corrosion Treatment, slowing the corrosion process caused by salt and sulphur in the air especially in coastal and high sulphur areas.
Dual Barrier Coating keeps the indoor unit's key components clean – maximising efficient performance
The patented and world's first Dual Barrier Coating from Mitsubishi Electric prevents dust and dirt from accumulating on the inner surface of the indoor unit; keeping your heat pump clean year-round.
Return to perfect comfort with optional Wi-Fi Control*
With optional Wi-Fi Control, you can pre-heat or cool a room no matter where you are. If you are on your way home, running late, coming home early, or even if you are in a different country, with Wi-Fi Control you'll always arrive home to total comfort.
Washable Air Purifying Filter
The EcoCore AP Mini Series is equipped with an Air Purifying Filter. This washable filter traps particles such as dust, pollen and other airborne contaminants, generating stable antibacterial and deodorising effects.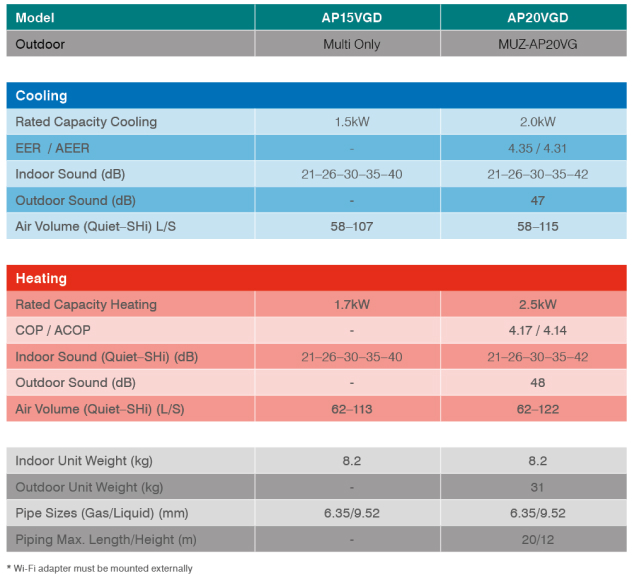 Introducing the new Mitsubishi Electric PAR-CT01MAA Touch Panel Wall Controller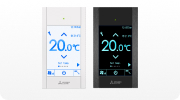 Monday 14th of September 2020
The latest addition to our controller line-up features an innovative fully customisable LED screen. Furthermore, Bluetooth Low Energy (BLE) Technology connectivity simplifies setup and offers in-room smartphone control for occupants.

The PAR-CT01MAA Controller is compatible with Mitsubishi Electric VRF, Hybrid VRF and P-Series Split Systems.
A fully customisable visual display panel
The large 3.5 inch / HVGA full colour backlit display can be adapted with up to 180 colours to choose from. Both the control parameters shown as well as the background colours can be modified.
The slimline controller is available in either a Standard White or striking Premium Black case colour option, allowing it to be seamlessly matched to any contemporary interior.
You can also select which control icons are actually displayed. This means you can choose to only show the control features you want occupants to have access to in each room. This makes the icon-based graphic interface intuitive and easy to use.
In addition, the ability to upload a brand logo or an image enables further personalisation.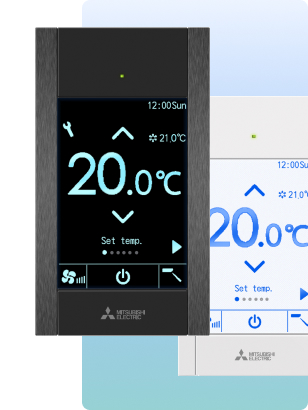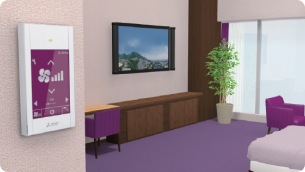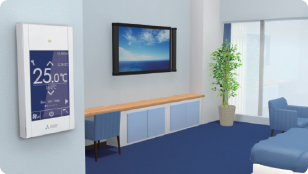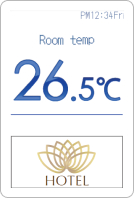 Bluetooth connectivity for simplified setup and in-room smartphone control
Maintenance and commissioning is straight forward. Wireless programming is done once on a smartphone and enables the same configuration to be loaded into multiple controllers over Bluetooth, saving on overall setup time.
Furthermore, Bluetooth connectivity is also available for end-user wireless control via a smartphone within 10 metres of the controller.
When room occupants download the app, they are able to connect to the remote control via their smartphone or tablet.
The controller offers the same control functions as other PAR Controllers including:
On/off
Mode of operation
Set temperature adjustments
Fan speed and louvre
Lossnay ventilation control
Weekly timer
Operation lock
Temperature range restriction
Furthermore, a hotel setting is also available for simple operation. This feature only displays the basic functions such as on/off, set temperature and fan speed modes.
A 3D i-See Sensor setting can also be added if required to support indoor units with this technology.
For more information about the PAR-CT01MAA Controller, please contact your Applied Products Sales Engineer.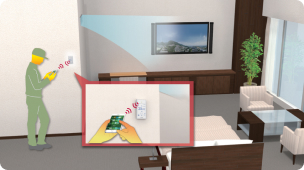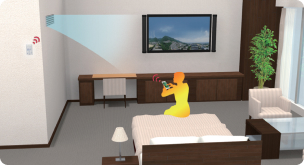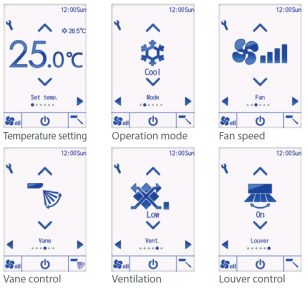 The new Mitsubishi Electric Climaveneta INTEGRA i-FX-Q2-G05 4 Pipe Multifunctional Heat Pump Chiller with low GWP refrigerant R513A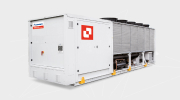 Monday 14th of September 2020
The Mitsubishi Electric Climaveneta INTEGRA Range has been extended with the addition of the new i-FX-Q2-G05 multipurpose outdoor unit.

Utilising the more environmentally-friendly R513A refrigerant, the system simultaneously produces heating and chilled water using two completely independent hydronic circuits.

These heat pump chillers now exceed the minimum seasonal efficiency tier imposed by the ErP (Energy-related Products) Directive 2009/125/EC, effective in Europe from January 1st 2021.
More environmentally-friendly R513A has a GWP that is 56% lower than R134A refrigerant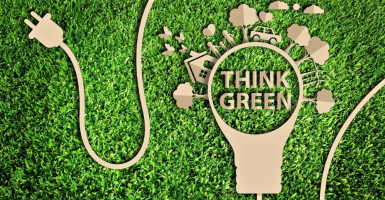 The range offers high annual efficiencies achieved through inverter technology and uses low GWP R513A refrigerant.
With a GWP of only 631, R513A refrigerant has a significantly smaller carbon footprint compared to traditional systems utilising R134A.
Furthermore, the refrigerant is also non-toxic and non-flammable (Class A1 according to ISO 817).
This makes it the best choice for projects that require an eco-sustainable energy efficient solution.
The move to R513A is in line with a worldwide phasedown of the production and consumption of hydrofluorocarbons (HFC), moving away from traditional HFC refrigerants such as R134A to more environmentally-friendly, energy efficient blended refrigerants.
Next-generation VSD Screw Compressors and EC Fans maximise energy efficiency
Thanks to the use of full inverter screw compressor and EC fans, the unit guarantees optimal energy efficiency for the system.
This high efficiency translates into reduced energy consumption throughout the year for any mode of operation, no matter what the outdoor conditions are.
Full Inverter Technology ensures greater efficiencies at part load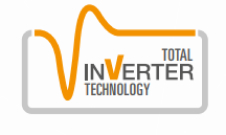 In a traditional comfort application, an HVAC plant works at maximum power only for a limited number of hours per year. Therefore, it operates at part load conditions most of the time.
The new i-FX-Q2-G05 multipurpose units use the latest variable-speed technology in all the main components. With their accurate design, these models achieve greater efficiencies compared to similar fixed-speed units, with any combination of heating/cooling load in any season.
As these models incorporate variable-speed screw compressors, the system is able to effectively achieve any combination of load required by the HVAC plant.
Furthermore, it features superior Total Efficiency Ratio (TER) efficiencies of up to 19% higher when compared to units with fixed-speed compressors.
Improved seasonal efficiencies are achievable with variable water flow control
These higher efficiencies have been obtained by calculating both SCOP and SEER efficiency parameters with the variable water flow calculation method. As such, this takes full advantage of the variable speed technology of the i-FX-Q2-G05.
To allow the unit to manage the variable water flow, the standard configuration of the hydronic modules and flow controls has slightly changed. Now, the unit is able to control the activation and the speed (via a 0-10V signal) of an external variable speed pump both on the evaporator and on the condenser side.
Quiet operation for ultimate comfort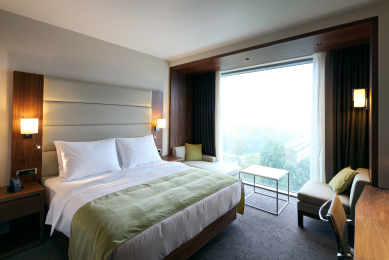 The inverter's ability to continuously change the compressor speed provides reduced sound emissions, especially at part load to maximise acoustic comfort.
The i-FX-Q2-G05 Range is available in three noise options:
CA for Class A efficiency (as standard)
SL-CA for super low noise with Class A efficiency
XL-CA for extra low noise with Class A efficiency
Reliable operation all year-round
Inverter technology provides the added advantage of no in-rush current.
Sudden power surges and variations in the starting torque are minimised. Additionally, possible disturbances to the power grid are eliminated. As a result, lowering stress on electrical components and improving the reliability of the system.
The frequency converters selected are characterised by a Displacement Power Factor between 0.97 and 0.99. As a result, the Unit Power Factor under nominal operating conditions is always higher than that of a similar unit without inverter technology.
The W3000TE Controller and KIPlink Wi-Fi Interface enables total plant control from anywhere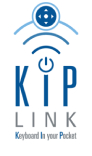 The i-FX-Q2-G05 utilises W3000TE Software, which is characterised by advanced functions and algorithms for optimum control. As such, it ensures a rapid adaptive response to the different dynamics of the plant, in all operating conditions.
Access to the controller is through the innovative KIPlink Interface. With more versatility than the traditional keyboard concept, users can operate the unit directly from their smartphone, tablet, or laptop.
For more information about Climaveneta Heat Pumps and Chillers, click here.
BDT introduces Black Diamond Controls – a building management system from Mitsubishi Electric.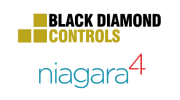 Thursday 10th of September 2020
Black Diamond Controls from Mitsubishi Electric are powered by the industry leading Niagara Framework®, designed to integrate diverse building systems and devices into one seamless building management system (BMS).

The Niagara Framework® is a strong and secure software platform which is customisable, upgradable and scalable, meaning it can be as simple or advanced as a user wants.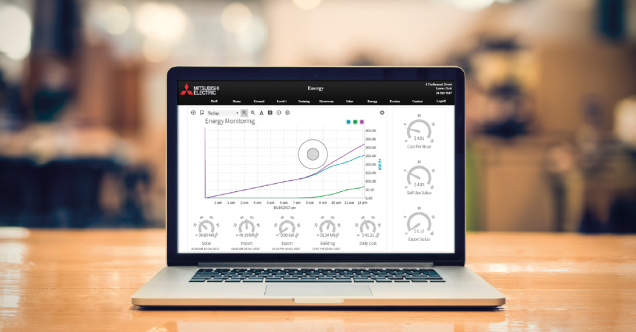 Why BMS?
A building management system provides a single centralised point of control and monitoring for multiple building systems:
Key Features:
Integrates HVAC, lighting, fire, access control, security systems and more.
Provides history logging, alarm reporting, email paging, energy management and monitoring, weather compensation, plant optimisation, time scheduling and after-hours zone control.
Standardised user interface, with configurable user access levels. Representations of equipment, regardless of manufacturer, can be displayed in a familiar format.
Customisable graphical user interface
With the ability to customise the graphical user interface to suit the client's requirements, BDT can deliver a detailed yet user-friendly experience for all users. Black Diamond Controls makes monitoring a building or campus remarkably simple, reducing human error and the time it takes to navigate the system.
Remote access from anywhere
The BMS can be accessed at any time from any location if configured appropriately, with the user interface accessible via any web browser.
The ability to configure secure remote system access provides a simple solution for initial service support by offsite service technicians. User access and control levels can be independently configured to restrict control and monitoring of systems depending on access level.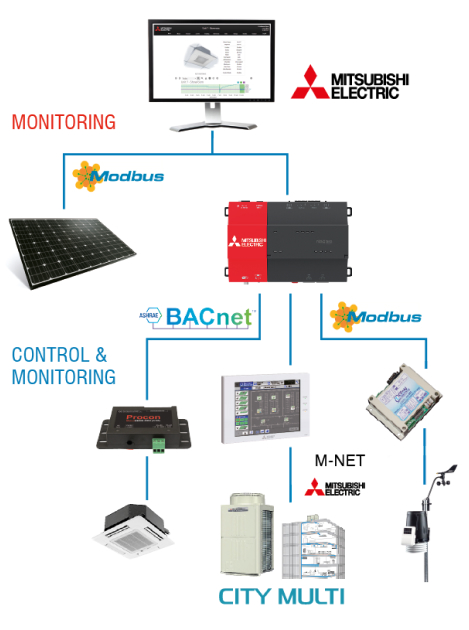 The BDT one stop shop total solution
Working with a single company for system design, product supply, service and technical support removes typical frustrations associated with integrating multiple building systems. BDT can now offer a building management system that natively integrates our diverse product range alongside third party devices. Ventilation products, VRF, chilled water, Ecodan, energy monitoring and more can now be integrated into a single unified platform to provide monitoring and control. With this level of system integration the scope for energy performance optimisation can be increased.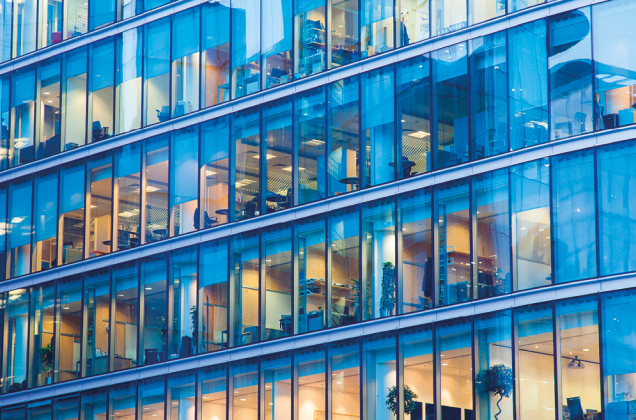 New compact PEAD-M50/60 Ducted units with R32 refrigerant are now available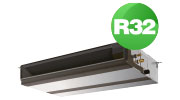 Wednesday 19th of August 2020
We are excited to introduce two new additions to our Mr Slim lineup; the small capacity PEAD-M50 (5.0kW Cooling / 6.0kW Heating) and the PEAD-M60 (6.0kW Cooling / 7.0kW Heating) Ducted models.

The thin, low-profile, ceiling-concealed indoor units are the perfect solution for unobtrusive, whole home heating and cooling. Featuring the latest in energy efficient and more environmentally-friendly R32 refrigerant, the PEAD Ducted Range blends a host of outstanding features with a premium quality, sophisticated design.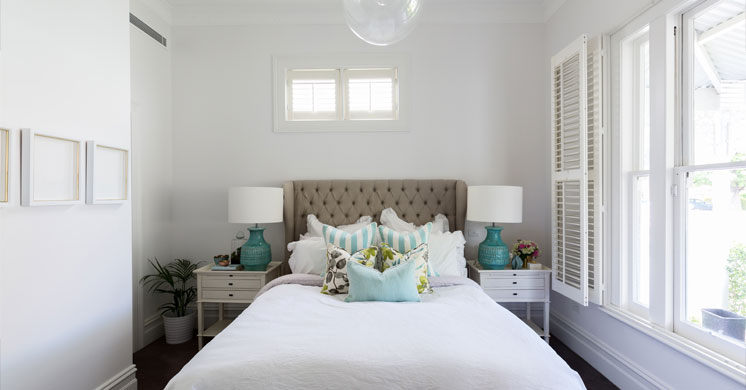 Designed specifically to fit tight ceiling spaces
The height of the PEAD Range has been unified to 250mm; making installation possible in low ceilings with minimal clearance space. It has variable airflow settings to ensure the best operation to match virtually all room layouts. With only its grilles visible, they are the perfect hidden comfort solution for heating or cooling multiple rooms at the same time.
Multiple installation possibilities
Using flexible duct design and a wide range of variations in airflow options, the PEAD Ducted Range provides greater freedom in the placement of indoor units. Furthermore, these new units are connected to a SUZ-M Outdoor, providing even greater flexibility and installation possibilities.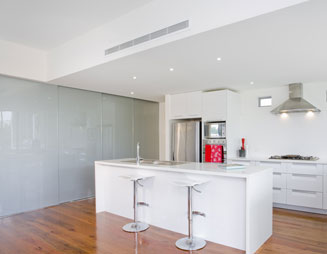 Wide selection of fan speeds and external static pressure
The PEAD Ducted Range incorporates five-stage external static pressure conversions and three fan speeds for the ultimate in comfort diversity. With a wide range of adjustable static pressures (35-125Pa), the PEAD Range is suited to a wide range of building types and applications.
Optional Zone Controller
The optional Zone Controller brings intuitive yet simple control to a whole new level. With the ability to control up to eight zones, automatic unloading/ramping, energy saving sensor functions and the addition of optional Wi-Fi Control, the Zone Controller's capabilities are expanded even further. As such, you can control and monitor ducted heat pump zones in real time from absolutely anywhere.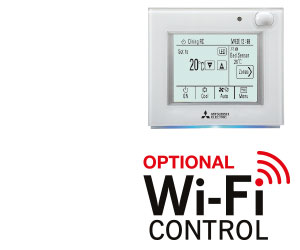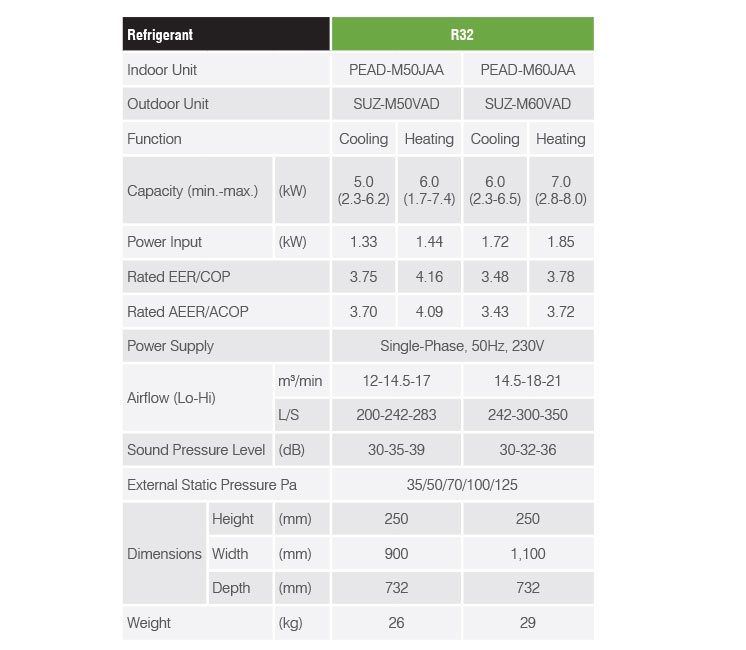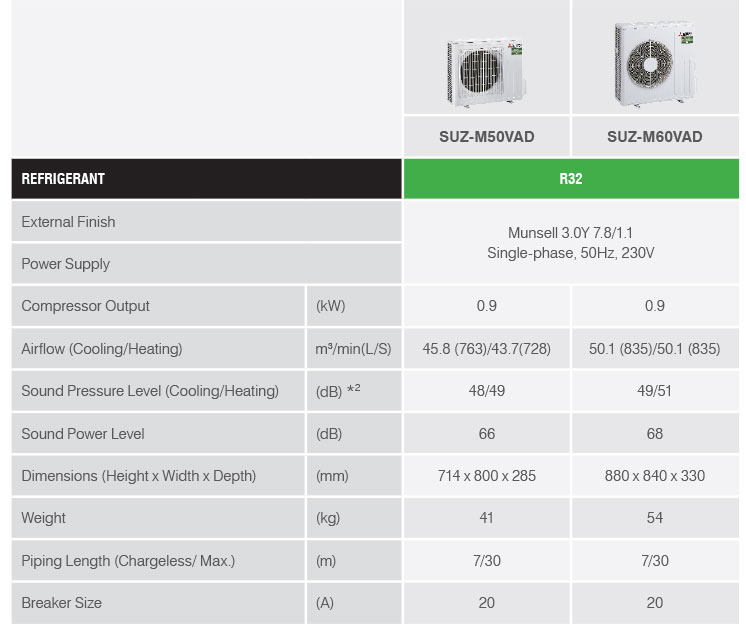 For more information about our New Compact PEAD M50/60 Ducted Units click here.
Older Articles